Do you dream of a world where women and girls are free from violence? Where every girl in every part of the world has access to education? Can you envision what the world would look like if all women were treated as equal to men? If your answer to these questions is "YES!" then you are exactly the kind of woman we want to meet.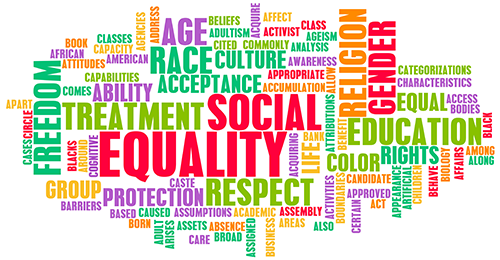 Soroptimist International of La Mesa understands the challenges that women in our community and around the world face every day and we are passionate about making the world a better place, not just for women and girls, but for everyone. Because we know that, when you help a woman achieve her goals, you help a community achieve theirs.
Soroptimist offers diverse ways for diverse women with diverse needs and even more diverse schedules to participate at whatever level works for them. Ready to jump in with both feet? Great! You should consider joining our club. Maybe your time is a little more restricted right now, but you want to help in whatever way you can…Terrific! Let us know what you can do and we will find an opportunity for you to pitch in.
Maybe you are just not at a place where you can show up physically but want to contribute in another way. We conduct several projects throughout the year where your contribution of goods would make an impact.
And, of course, your financial support is always welcome.  You can also help us raise money simply by shopping on Amazon.
Do you believe we can change the world by helping women and girls take control of their lives?
Do you enjoy working side-by-side with other, like-minded women to make a difference in the community and the world?
Are you looking for volunteer opportunities in our community?
Does being part of a global organization that shares your ideals appeal to you?
If you answered "yes" to any of these question, Soroptimist membership might be right for you.
We invite you to visit our next meeting to learn more about us.
We meet the first and second Thursday of each month except July and August. Meetings begin at 7:30 a.m. and end promptly at 8:30 a.m. Location: Denny's, 2691 Navajo Rd., El Cajon, CA 92021
Request Information
Would you like to learn more about Soroptimist membership? Simply submit the information below and we will contact you.
Throughout the year we have many hands-on projects where you can get involved and make a lasting impression in the lives we touch. Here are just a few ways to volunteer:
Help us provide a happy holiday for the girls who have been affected by sex trafficking. Each year we provide a holiday party, complete with giant gift bags stuffed with goodies and a holiday feast to girls served by San Diego Youth Services' STARS Program. We also provide Easter baskets for the girls.
Come along with the group to serve dinner to homeless women at Rachel's Center in downtown San Diego. We set a nice table and sit with the women to celebrate a warm meal together.
Perhaps you have some skills, training or talents that could help. We always need marketing and public awareness support – including digital marketing and social media help. Tell us your talent or skill and we will find a way for you to help.
Donate Goods
Several times each year we gather 'goodies' to gift to the women and girls we support. At the holidays it's gift bags for survivors of human trafficking and in the spring we assemble goodie bags for the women who attend our Women's Opportunity Conference.
We also hold fundraising events throughout the year where your donated raffle items are greatly appreciated. From small items to go into raffle baskets to larger items to be raffled or auctioned on their own – no gift is too small or too large.